The humanitarian crisis in Afghanistan, where millions are at risk of starvation, as well as human rights will be the focus of talks this Sunday in Oslo between the Taliban, Western countries and members of Afghan civil society.
During a three-day visit to Norway, their first in Europe since returning to power, the Taliban, led by its Foreign Minister, Amir Khan Mutaqqi, will meet Norwegian officials and representatives from the United States, France, Britain, Germany, Italy and the European Union.
"The establishment of a representative political system, responses to humanitarian and economic crises, security and counter-terrorism issues, and human rights, particularly the education of girls and women," will be discussed, the US Department of State said. country.
The Taliban, which was ousted in 2001 but returned to power in August after a flash attack, hopes the talks will help "turn the atmosphere of war … into peace," a government spokesman, Zabihullah Mujahid, told AFP.
So far no country has recognized his government, and Norwegian Foreign Minister Anniken Huitfeldt stressed that the talks "do not constitute legitimacy or recognition."
"But we have to talk to the authorities who are de facto running the country. We cannot allow the political situation to lead to an even bigger humanitarian catastrophe," he said.
Since August, international aid financing of about 80% of Afghanistan's budget has suddenly stalled and the United States has frozen Afghanistan's central bank's $9.5 billion in assets.
Unemployment has soared and civil servants have gone unpaid for months in a country already hit by a severe drought.
Famine now threatens 23 million Afghans, 55% of the population, according to the United Nations, which has asked donor countries for $4.4 billion this year.
– 'Gender apartheid' –
"It is a mistake to impose collective punishment on Afghans just because the de facto authorities have not behaved well," UN Secretary-General Antonio Guterres repeated on Friday.
"We cannot continue to provide assistance bypassing the Taliban. If we want it to be effective, we have to engage the government in some way," former UN representative in Afghanistan Kai Eide told AFP.
But the international community is waiting to see how Islamic fundamentalists plan to rule Afghanistan, having violated human rights during their first term in power between 1996 and 2001.
Despite the appointments, women were removed from civil service jobs and most high schools for girls remained closed.
In Oslo, the Taliban are scheduled to meet behind closed doors with members of Afghan civil society, including women activists and journalists.
Nargis Nehan, Afghanistan's former Minister of Mines and Oil, now a refugee in Norway, refused to participate in the talks, fearing they were "normalizing the Taliban, strengthening them without changing anything."
"If you look at what has happened in the talks over the last three years, the Taliban have always gotten what they wanted from the international community and the Afghan people, but they haven't taken a single step on their side," he told AFP. . .
"What guarantee do we have that this time they will keep their word?" she asks, pointing out that arrests of feminist activists and journalists have continued in her country in recent days.
Political analyst Davood Moradian criticized the peace initiative, which he considered a "show" for the host country.
"Hosting a senior Taliban official overshadows Norway's reputation as a country that cares about women's rights, while the Taliban has instituted de facto gender apartheid," he said.
bur-phy/ecl/ob/mas/pc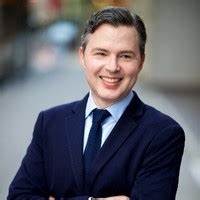 "Problem solver. Proud twitter specialist. Travel aficionado. Introvert. Coffee trailblazer. Professional zombie ninja. Extreme gamer."