MADRID, 23 Dik. (EUROPEAN PRESS) –
Viasna, a Minsk-based human rights organization, condemned Thursday the arrest of Oleg Gruzdilovich, a journalist with radio station Radio Liberty, who is critical of the government of the president, Alexander Lukashenko, on charges of disturbing public order.
"Freedom journalist Oleg Gruzdilovich has been arrested." He has been declared a "suspect in the framework of a criminal case for 'organizing and preparing an act which seriously violates public order or for actively participating in it,'" the NGO said via the social networking channel Telegram.
Gruzdilovich had been arrested while he was at his home in Minsk, the capital, according to information compiled by Russian agency Sputnik. This is not the first time Belarusian government authorities have arrested the reporter, after he was arrested in mid-2021 along with other colleagues.
At that time, Belarusian Police searched the offices of Radio Liberty and made the arrests of Gruzdilovich and two other station workers financed by the White House, although they were later released.
Following the widely contested August 2020 election results in which Lukashenko re-validated his term as president for a sixth time, protests escalated in the streets, as well as government repression accusing foreign agents of promoting unrest in the country.
In response to Lukashenko's actions, the international community led by the United States, European Union, United Kingdom and Canada, has imposed economic sanctions on the Belarusian government and several senior officials and its companies.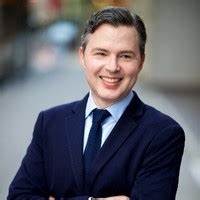 "Problem solver. Proud twitter specialist. Travel aficionado. Introvert. Coffee trailblazer. Professional zombie ninja. Extreme gamer."