Those in charge of foreign affairs great Britain, WE, Australia, Canada you New Zealand, expressed on Monday their "deep concern about the erosion of democratic elements" in Hong Kong, which on Sunday held elections in which most of the opposition was vetoed.
"The Overhaul of Hong Kong's Electoral System Introduced This Year Reduces the Number of Directly Voted Seats And Establishes A New Veto Process To Strictly Restrict Candidate Choices On Voting"These five governments are indicated in a joint statement.
"The changes have removed significant political opposition", maintains the note, highlighting that "many of the city's opposition politicians" are "in prison, awaiting trial", or "exiled abroad".
Sunday's election in the former British colony, which officially rejoins China in 1997, they recorded their lowest turnout in history, at 30.2%, much lower than the last parliamentary election in 2016, when it was 58.8%.
The statement released today by the five countries stressed that "acts that undermine Hong Kong's rights, freedoms and high degree of autonomy threaten" their "common wish for Hong Kong to prosper."
At the same time, they declared themselves "deeply concerned" about the "widespread" effect of the National Security Act promoted by Beijing and "increased restrictions on freedom of expression and freedom of assembly."
Non-governmental organizations, trade unions and human rights organizations that "do not support the government's agenda" have been "forced to dissolve or leave" Hong Kong.
Facing this situation, they called on China to "act in accordance with its international obligations" and respect the rights and freedoms that Hong Kong should guarantee. Sino-British Joint Statement, in which Britain relinquished control of its last Asian colony in 1984. EFE (I)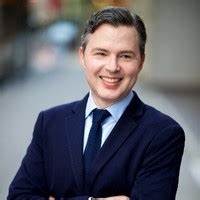 "Problem solver. Proud twitter specialist. Travel aficionado. Introvert. Coffee trailblazer. Professional zombie ninja. Extreme gamer."