During his appearance before the House of Lords this Friday, legislator Sayeeda Warsi criticized the British Government for claiming to defend democracy and human rights around the world, but not implementing the 'two-state' solution or the peace process between Israel and Palestine, which would end the illegal occupation. Israel and its brutal attacks on Palestine.
"We have a policy of a two-state solution, but we do not recognize Palestine as a state. The ministers even refused to use his name. We have a peace process policy, but we don't feel like starting or prioritizing it. Our government does not implement its own policies," said Warsi.
"We have a policy that settlement building is illegal and against international law, but there are no consequences when, every year, more and more settlers supported by the Israeli Government and diaspora groups occupy more land in Palestine. We did nothing to prevent Israel from expanding its settlements and (end) forced evictions and demolition of (Palestinian) homes," added Warsi.
Legislators recalled that the Government recognized occupied East Jerusalem as an integral part of a future Palestinian state within the policy framework of the peace process, but when the occupying forces illegally entered Palestinian homes that have been occupied for centuries by their families and forcibly evicted them. residents and replace them with illegal settlers, the Government does not act in accordance with its policies.
Legislators also accused the Conservative Party of double standards of supporting and financing the International Criminal Court (ICC) and defending international justice on the one hand and opposing its investigations into war crimes and human rights violations committed by the Government. another.
See also: UK 'urges to ease tensions' in Gaza Strip
"Every time we fail to implement our own policies, we send a message to Israel's extremist right-wing government that there will be no consequences for its treatment of the Palestinians. This total impunity is fueling the prolific rise of right-wing extremism in Israel, forcing people to fight for their lives," added Warsi.
The legislator stressed the importance, for him, of educating people about the oppression in Palestine and the plight of its people, so that future generations know how to take a stand against large-scale human rights violations and crimes against humanity.
Warsi pointed to Israel's state-sponsored apartheid in the occupied Palestinian territories and noted the comfort illegal settlers enjoy in the face of brutal military occupation living under Palestinians and denying them access to water and electricity, and being prevented. from traveling on land that legally belongs to them.
"These two people are on the same land, but with different legal systems and even separate paths to the same place. As Human Rights Watch has documented, the international threshold of war crimes and apartheid persecution has been violated," said Warsi.
"This is ethnic cleansing and even denies the fact that a Palestinian State exists," added Warsi.
At least 243 Palestinians have been killed, including 66 children and 39 women, and more than 1,900 have been injured in Israeli attacks on the Gaza Strip since May 10, according to the Palestinian Ministry of Health in Gaza.
The Israeli bombing affected the medical center, media offices and residential neighborhoods.
In Israel 12 people were killed, including two children, by rocket fire from the Gaza Strip.
The recent tensions that began in East Jerusalem during the holy month of Ramadan, spread to Gaza as a result of Israeli attacks on worshipers in the Al-Aqsa mosque compound and Sheikh Jarrah neighborhood.
Israel occupied East Jerusalem, where Al-Aqsa is located, during the 1967 Arab-Israeli war. In 1980 Israel annexed the entire city, a move never recognized by the international community.
*Translated by Daniel Gallego.
The Anadolu Agency website contains only a portion of the news offered to subscribers on the AA News Broadcast System (HAS), and is in summary form.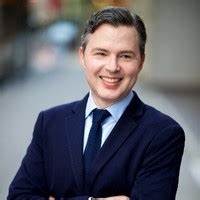 "Problem solver. Proud twitter specialist. Travel aficionado. Introvert. Coffee trailblazer. Professional zombie ninja. Extreme gamer."