Just trying to have artificial wave pool for surfing in Catalonia. The city government of Cunit welcomes the arrival of an unprecedentedly important project in Spain that offers glamping, a lagoon that is great for surfing all year round and which will transform modernists Cal Pla . farmhouse in training rooms, coworking and catering activities.
According to the board itself, in agreement with the investor group, the progress of the project has been presented, which will now be submitted to public consultation and alternative proposals for implementation unique campsites that integrate Wavegarden: "This is a unique opportunity in many ways, from promoting jobs for Cunitenses residents -150 direct jobs and 390 indirect jobs – to putting Cunit on the map with a unique offering, prioritizing sustainable nature and respecting the environment."
The statement also explains that glamping will be integrated into the landscape and will retain the natural elements to the maximum and possible vegetation; and in turn, will restore plants is now abandoned to promote the consumption of Km 0 products. The project is also considering the rehabilitation of the historic Masia de Cal Pla and the garden.
Wavegarden Barcelona-Cunit
The glamping plans mentioned above include Wavegarden Barcelona-Cunit (This is what they call the city hall even though it is in the province of Tarragona), an installation dedicated to learning and free surfing practice. It will consist of the living room is in the form of an open freshwater lagoon equipped with two buildings for supporting facilities (reception, changing rooms, shops, bar/restaurant cafeterias, engine rooms, equipment rentals, offices, etc.) and parking 180 seats.
The artificial waves, as the name suggests, will be created by the Basque company Wavegarden with its Cove technology. in them 160×160 meters will offer two zones for experts with waves as high as 2 meters and a travel time of 15 seconds; and two beginner areas where the waves will break like foam 60 centimeters long and 10 seconds of travel. With this technology, 7 facilities are already operational worldwide (in Brazil, Korea, Switzerland, Australia and the UK), in addition to 5 projects under construction and 55 in various stages of development.
Barcelona-Cunit Wavegarden area, which will be occupied 5 hectares of land, will be open to the public and will be free to enter, but you will pay to use the artificial wave lagoon, buy in stores or consume in restaurants of course. As for the location, 35 minutes by car from Tarragona and 50 minutes from Barcelona. In either case, you can also get there by train in under an hour.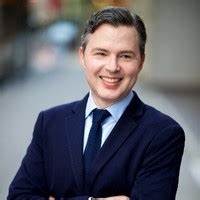 "Problem solver. Proud twitter specialist. Travel aficionado. Introvert. Coffee trailblazer. Professional zombie ninja. Extreme gamer."