Brendan Fraser is finally making his return to blockbuster Hollywood after several years out of the spotlight, but he looks remarkably different to his former self. 
The Bedazzled actor is set to star in Darren Aronofsky's The Whale, a drama following a reclusive English teacher suffering from a compulsive eating disorder who tries to reconnect with his estranged teenage daughter, Elle (Stranger Things actress Sadie Sink). The dramedy is based on the play by Samuel D Hunter.
A first look for the upcoming film was released this week and shows Brendan, 53, as the lead character who is affected by obesity. The actor has clearly gone through an extreme transformation to portray the 600 pound man, appearing miles apart from his days playing action movie heroes in George of the Jungle and The Mummy.
Needless to say, fans were blown away by Brendan's in-character look, with one tweeting: 'Whoa… I was already going to see this, but now I'm fully invested. Let the Brendan Fraser renaissance continue!'
We're yet to see a trailer but another predicted: 'I'm already feeling best actor & makeup nom vibes.'
One fan agreed: 'Brendan Fraser making his comeback as the lead in an Aromofsky movie from A24 that requires a lot of prosthetics and makeup just screams Oscar nomination to me. Hope that's true, he deserves it.'
'I cannot tell you how excited I am that Brendan is getting the chance to really sink his teeth into a role gooooooo king!!!' another said.
It comes after Brendan warned fans that they would see him like never before in the film, which will have its world premiere at the 2022 Venice Film Festival.
'It's gonna be like something you haven't seen before,' Brendan told Unilad last year.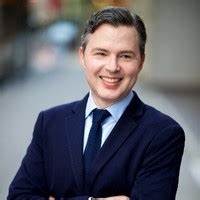 "Problem solver. Proud twitter specialist. Travel aficionado. Introvert. Coffee trailblazer. Professional zombie ninja. Extreme gamer."