STOCKHOLM / OSLO (VG) The parties to the SAS conflict have been negotiating since Saturday morning. Just before 7pm, the negotiations for the day ended after more than 30 hours.
VG will be informed at 6:58 pm that negotiations between the parties to the SAS strike will end that day. By then, the SAS negotiations had been going on for more than 30 straight hours.
The plan is to meet again at 09.00 on Monday morning.
– Now we've been awake for 37 hours. It is not justifiable to continue, said Roger Klokset, head of the Norwegian SAS pilots association.
Jan Levi Skogvang, head of the Norwegian SAS pilot association in Parat, was also clearly tired.
– Now we can't take it anymore, we're exhausted so we just need to rest.
– We can no longer think. We should rest our hats a bit.
Broker Mats Willhelm Ruland would like to say something about what is left in the negotiations.
– Party is not the goal, that's all I can say now.
– How can you work for 30 hours and not make it to the finish line?
– Because it's hard. The parties have different interests.
Ruland said he wouldn't give up until the parties might say they don't want to mediate anymore.
– We've had movement all the way, we've had it all the way.
– Disappointed
Marianne Herns, SAS chief negotiator, left Næringslivets for a short while after the pilot.
He said SAS hoped they would reach an agreement today.
– I'm disappointed that we haven't made it, he said.
Swedish national mediator Claes Stråth said that the national mediators had made a list of 25 issues that were not agreed upon by the parties.
According to him, on Sunday there was agreement on some of the issues on the list.
How much is left?
– I don't want to say, but it's under 25.
Herns wouldn't say anything about how many questions were left on the broker's list.
Gotta turn around
Just before 6pm, Marianne Herns, the chief negotiator of the SAS, came out of the Næringslivets house.
– Now I'll just breathe a little. We had been "locked up" for two days, he said on the way out.
On Saturday, they negotiated all night, and continued on Sunday. Herns said he didn't think there would be lengthy negotiations today.
– We can't sit for long without sleeping. This will not be a good solution.
But there weren't many steps he managed to take before he got a phone call.
– All right, I'm in again, he said and turned around.
He didn't want to reveal who was on the other end.
– Not too far I came, he laughed as he walked back and passed the press.
When asked why he logged in again, he replied as follows:
– That's because I was asked to sign in again.
Just before 13:30, Skogvang told VG that they were tired and work was still going on.
At 12.30 several parties went to lunch.
– We are on our way to our destination, said Jan Levi Skogvang, leader of the Norwegian SAS pilots association in Parat (SNF), on his way to lunch.
– At least move in the right direction – that we pass the problem. And then I hope we get results in the end, he said.
NRK experience that the term of the agreement is one of several negotiated points at 13 o'clock.
Roger Klokset, leader of the Norwegian SAS pilots' association (NSF), replied that he could not comment on this, or whether they were getting closer to each other.
– Flirting with the bed
He said they would continue after lunch.
– Everything is possible. There are several parties here, so we'll see.
Klokset said he didn't know how many hours it was.
– It's tempting to have a bed right away, but we have a little rest now and then, so we can keep it up longer.
He won't complain about SAS speed:
"They're doing the best they can. There are a lot of big questions that we're dealing with, and it's clear they're simplifying their part and trying to get a mandate where they're going to get a mandate, and things like that take time," said Klokset.
Sack and professional
Ombudsman Mats Wilhelm Ruland answered this question whether they should sit down after Sunday:
– We will continue as long as there is a basis to continue. Then we'll see how long, we don't know now.
– When are you going to sleep?
– We will see later. We will work for a while until now.
He added that the parties are still talking to each other factually and professionally.
keep working
The clock shows Sunday morning at 07.25:
– We are active. "We have been working tonight, and we will continue," he said.
– Did you come closer to the all-night appointment?
– Possible. But I don't know yet if there will be a deal.
At that time the clock was on its way to buy breakfast.
– We stay here as long as it makes sense to stay here, one way or another, he said.
– Why did you choose to stay and negotiate all night?
– Because we think it's right to try to get a deal as soon as possible. The strike has been going on for a long time and has affected a lot of people, and there are many waiting for the results here, the lead pilot said.
He admits that sitting in a complex negotiation for hours at a time is a challenge.
– It's a little slower. Luckily, we have plenty, and we rest a little when we can. So far so good.
Not sleeping
SAS chief negotiator Marianne Herns was asked if she thought they would reach a deal this time.
– I have hope, but you never know what the outcome will be.
When asked if he had slept last night, Herns replied "No" and chuckled.
SAS management also worked into Saturday night to prepare a proposal for the pilot. When Hernæs was asked how long he could negotiate without sleep, he pointed out that it's not uncommon in pilot negotiations, at least in Norway, that you end up sitting all the time, and he's used to it.
However, he would not comment on whether this was really a sprint.
Negotiated for almost a day
The parties to the conflict have been sitting around the negotiating table at Næringslivets hus in Stockholm since Wednesday.
Since then, there have been long days of negotiations. On Saturday, national mediator Mats Wilhelm Ruland stated that they were staying.
"We'll buy some food now, and then we'll probably sit all night," said Ruland at 11:20 p.m. on Saturday.
Big loss
As of Sunday, according to VG flight specials, there were a total of more than 170 flights canceled. 165 of these were SAS flights.
The SAS themselves had estimated that they would lose NOK 100-130 million a day as a result of the strike.
Aviation analyst Hans Jørgen Elns previously told VG that he doubts whether trust in the company will ever be able to return:
"Soon 300,000 passengers will be affected, obviously a lot of costs and problems, and it's very, very unfortunate for all parties this strike will not end," Elnæs said Friday.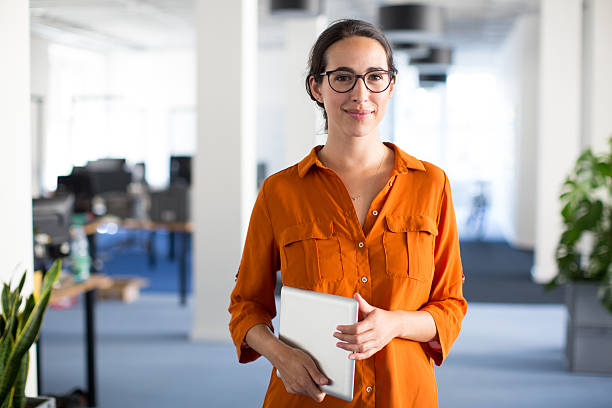 "Subtly charming web junkie. Unapologetic bacon lover. Introvert. Typical foodaholic. Twitter specialist. Professional travel fanatic."