The BBC's streaming service has temporarily removed an episode from TV commissioner «Hotel in a class of its own» with the iconic quote from Basil Fawlty: "Don't mention war!", Report Security.
The reason they removed the episode was racist language.
A "hotel in a class of its own", originally called "Fawlty Towers", from the 1970s last year was named the best British commission ever.
Several TV and film productions have been removed from streaming services following large demonstrations against racism in parts of the world following the death of George Floyd. Among other things, the BBC and Netflix have removed "Little Britain" after black-face criticism.
A BBC spokesperson said they had removed the series because "times have changed", he wrote Daily mail, who first mentioned the case.
«Don't call it war»
The current episode, first shown in 1975, features a scene in which hotelier Basil Fawlty (played by John Cleese) seems shocked to be hospitalized by a dark-skinned doctor.
In the episode, a German family visits the hotel. This episode is known for getting Basil Fawlty completely out of control in his attempt not to mention World War II or get other employees to do it.
At the same time, the script is full of politically incorrect language. This will now be watched by UKTV.
Will see language usage
A UKTV spokesperson has repeatedly declined to say why the episode was removed from streaming options or say whether it was a permanent decision.
– We do not comment on individual titles. However, we review our programs regularly, edit, add warnings, and make time changes as needed to ensure that our channels meet the expectations of our viewers.
However, on Friday morning, UKTV came up with an update on the episode that had been removed.
TV 2 maintains episodes
In Norway, "Hotel in a special class" is broadcast on TV 2 Sumo.
Program editor Kathrine Haldorsen on TV 2 explained that TV 2 would not perform like the BBC.
– I am very happy that the world is moving forward, but I am very skeptical that we will write about history. "That's why we decided not to republish this episode," Haldorsen told NTB.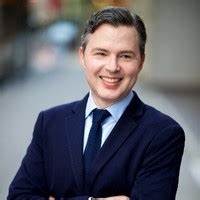 "Problem solver. Proud twitter specialist. Travel aficionado. Introvert. Coffee trailblazer. Professional zombie ninja. Extreme gamer."