Through a press release disseminated on their social networks, the former presidential flag bearer for the Christian Social Front, José Antonio Kast, announcing his resignation from the Republican presidency, detailed that for now he would take over the leadership of the Republican Action movement.
In the letter, the former candidate who lost last Sunday 19 December, stated that "for Republicans, without a doubt, 2021 is a year full of emotions and intense experiences, which consolidates us as a political party and that brings us very close to winning the presidential election. In our first parliamentary election, we have been the most successful political party in recent times and with this, we have a great challenge to make extraordinary, serious and responsible legislative efforts in the interests of the country and all Chileans".
In this context, he emphasized that "After more than 30 months of our founding as a party and having established ourselves across the country, it's time for a new stage for the Republican Party.. We don't just have big constituencies, councilors and local councilors. We will also have the third largest bench in the Chamber of Deputies, and a great senator representing the largest region in the country. For this reason, our actions should focus on being the protagonists of the strict legislative and auditory decisions of the new government's actions that started in March".
In this regard, he said that "for this reason, that I would like to convey that I will not continue as president of the Republican Party and that I am stepping down from office, leaving the decision on my replacement in the hands of the council, political commission and general council. The time has come for a new leadership to take over the leadership of the party for the next few months and for all of us to make ourselves available to achieve the party's goals. For me, even though I resign from the leadership of the party, I will not set aside my commitment to Chile or the future of the Republican Party."
Regarding the next move, Kast anticipated that "At this new stage, I will take over the leadership of Acción Republicana, to continue social, community and territorial action in our sector. One of the most important lessons from the last elections is that there are many areas and areas in our country where the left dominates and where for years, we have excluded ourselves from carrying out social and political action from our ideas."
He added that "it is imperative to continue to improve diagnosis and promote, with greater force, the solutions required by social emergencies from practical experience and not just theoretical discussion. The debate in Chile, as we saw in the last election, continues to focus on issues of elites and pressure groups, far from the reality that afflicts millions of Chileans every day, whose urgency is still pending."
On the other hand, he gave an example that he believes it is very important to start working with new young leaders who he says, "they will be the successor generation of our sector and that they should start territorial work with a view to the next municipal, regional and parliamentary elections. Only conscious and committed fieldwork can succeed in shaping the leadership of tomorrow."
Finally, he thanked Republicans and Chileans who supported him in previous elections, quoting former British Prime Minister Wiston Churchill, "never give up, never, never, never, at anything, big or small, long or short, never give up on faith in honor and common sense. Never give in to power, never give in to the seemingly overwhelming might of the enemy. That is why, with greater strength and belief, we will continue to work for Chile and for each Chilean so that we can restore Chile in peace, calm and progress for all", he said.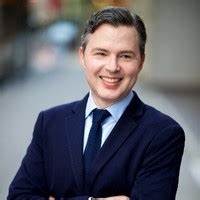 "Problem solver. Proud twitter specialist. Travel aficionado. Introvert. Coffee trailblazer. Professional zombie ninja. Extreme gamer."