MADRID, 17 (EUROPEAN PRESS)
This is a summary of the main news broadcast this Monday, January 17, by the news service Internacional de Europa Press:
Emirates.- Three people died after multiple explosions in Abu Dhabi in suspected drone strike
At least three people were killed and six injured this Monday as a result of multiple fires and explosions at a fuel storage tank and construction area at Abu Dhabi International Airport, amid drone strikes by the Houthis.
Yemen.-Saudi coalition starts bombing campaign in Sanaa in retaliation for Huthi attack in Abu Dhabi
A spokesman for the Arab coalition for Yemen reported on Monday the start of a bombing campaign on Houthi positions in Sanaa, Yemen's capital, in retaliation for Monday's drone attack by Yemeni rebels in which they killed three people in Abu Dhabi, in the United Arab Emirates. Arab.
Sudan.- At least seven people were killed by security forces opening fire on protesters in Sudan
At least seven civilians have been shot dead by security forces against demonstrators during protests this Monday in a new day of mobilization against the military government established after the coup.
R.United.- Former adviser to Boris Johnson confirms that 'prime minister' lied to parliament and authorized party in Downing Street
Dominic Cummings, a former senior adviser to British Prime Minister Boris Johnson, assured this Monday that the 'prime minister' said the party held during the Downing Street confinement, which has sparked controversy in the country, should be held, with which Johnson would lie to Parliament.
Afghanistan.- At least 22 people died after two consecutive earthquakes in northwestern Afghanistan
At least 22 people were killed and several injured in the shaking of two earthquakes measuring 4.9 and 5.3 on the Richter scale recorded Monday in northwestern Afghanistan, according to authorities.
Ukraine.- Sánchez and Scholz urge Russia to "de-escalate" on the border with Ukraine and dialogue
The President of the Government, Pedro Sánchez, and the Chancellor of Germany, Olaf Scholz, have called on Russia to "de-escalate" in the face of the concentration of troops on the border with Ukraine, once again maintaining the territorial integrity of the country and warning about the possible consequences of a Russian invasion.
EU.- The European Parliament bids farewell to Sassoli with respect from leaders and MPs during a plenary session in Strasbourg
The plenary session of the European Parliament has bid farewell this Monday to its president for the past two and a half years, the recently deceased David Sassoli, with a long and emotional ceremony in which leaders such as France's Emmanuel Macron and MPs from all their political families. praised his defense of European values ​​and his social commitment and closeness.
South Sudan.- South Sudan signed a peace agreement with a splinter faction of the former rebel group SPML-IO
The South Sudan government and a splinter faction of the former Sudanese rebel group People's Liberation Movement-In Opposition (SPML-IO) led by Gatwech Dual have signed a peace agreement to try to consolidate efforts to stabilize the security situation in the country.
O.Próximo.- Israeli soldiers claim to have killed a Palestinian who tried to stab a soldier in the West Bank
The Israeli army confirmed Monday that a group of soldiers shot dead a Palestinian armed with a knife who tried to stab a soldier near the settlement of Gush Etzion, which is south of the West Bank city of Bethlehem.
Tonga.- A British woman, first confirmed dead by the tsunami in Tonga
A 50-year-old British woman, Angela Glover, has been confirmed as the first victim of the tsunami caused by the eruption of the Hunga Tonga-Hunga Ha'apai volcano last Friday in Tonga.
Germany.- A Jewish notary reveals the whereabouts of the Anne Frank family to the Nazis, according to a new investigation
A new investigation has revealed that it is "very likely" that a Jewish notary disclosed to the Nazis the location of Anne Frank's family, hidden from German authorities precisely because they were Jews during World War II.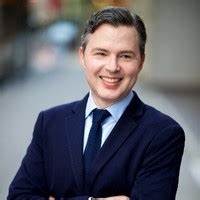 "Problem solver. Proud twitter specialist. Travel aficionado. Introvert. Coffee trailblazer. Professional zombie ninja. Extreme gamer."