'The Rise and Fall of the Spanish King' is one of the documentaries that will be screened this Thursday 11 October.
Part of the history of the kingdoms of Spain and England, through King Juan Carlos I of Spain, King George VI and Queen Maria of England, will be screened in three documentaries.
The Rise and Fall of the King of Spain a production entitled in which the story of the fall from the grace of King Juan Carlos I of Spain, who was "loved and admired by his people" will be told. He was also "forced to abdicate in 2014 and leave his own country in 2020 on charges of money laundering, corruption and adultery."
On the other hand, documentaries King George VI: Brother, Husband, King focuses on the story of King George VI, father of Queen Elizabeth II. The production "examines how the shy and unimpressive boy became a national inspiration in Britain's darkest days of World War II. His lasting legacy is seen to this day in the role played by his daughter Elizabeth as the loyal king of her people."
The life of the king brought to the cinema through films King's Speech.
Meanwhile, in Queen Mary the life of María de Teck, who was George V's wife and advisor, is told. She is the mother of two kings and the grandmother of the current queen of England.
"In this special occasion, royal experts and historians express Queen Mary's devotion to her duty and country. Has your role in the royal family influenced the current House of Windsor? What is your extraordinary and lasting legacy? The production examines the lives of women who are symbols of this nation," the official statement said.
Three documentaries will be available on OnDirectv starting this Thursday 11. Also on the platform flow DirectTV GO.
The Rise and Fall of the King of Spain It will be broadcast at 9:00 pm. King George VI: Brother, Husband, King, at 21:30; you Queen Mary, at 22:30. (E)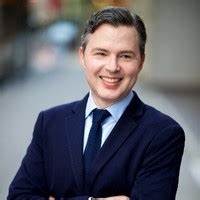 "Problem solver. Proud twitter specialist. Travel aficionado. Introvert. Coffee trailblazer. Professional zombie ninja. Extreme gamer."