There were 13 men and 7 women from various national regions – also from Cuenca – and internationally, who had started their training this Wednesday and who came up with entrepreneurial ideas related to forests for water, biomass and biofuels, biodiversity services, mycology or forest product design.
About twenty students have started their training at the Urban Forest Innovation Lab (UFIL) this Wednesday. This is the third promotion of the programme, consisting of 13 men and 7 women from different parts of the world, five of whom are from Cuenca, and even internationally, as in the case of one participant from Austria and another from England. .
The mayor, Darío Dolz, and vice-chancellor of the Cuenca Campus of the University of Castilla-La Mancha, César Sánchez Meléndez, visited the students during the first day of this class, highlighting the urban laboratory that fosters entrepreneurship in the forestry bioeconomy sector.
Regarding the qualifications of students, they are from very different fields, such as Business Administration, Biology, Industrial Engineering, Naval Architecture, Journalism, Mechanical Engineering, Agro-environmental Engineering, Building Engineering, Pedagogy, Natural Resources and Landscape Management, Gardening or Forests Management.
As for the entrepreneurial ideas that they started training, they deal with forests for water, biomass and biofuels, services for biodiversity, mycology and design based on forest products.
This third promotion comes after the success of the previous two promotions, in which more than 60 students participated, which have launched around thirty forest bioeconomy and circular economy projects. It highlights the business opportunities, job creation and rural development that this sector has as an economic driver, as well as the enormous potential of the sustainable and innovative use of the natural resources of our forests.
UFIL is an initiative promoted within the framework of Innovative Urban Action (UIA), which is funded 80% by the European Regional Development Fund (ERDF). Chaired by Cuenca City Council, UCLM, UPM, Castilla-La Mancha Community Council, IED, FSC Spain, CEOE CEPYME Cuenca, Cuenca City Council Maderas SA and Urban Thinkers Khora participated in the UFIL project. In addition, the Cuenca Provincial Council, Globalcaja and its foundation, and Prodese collaborate.
Comment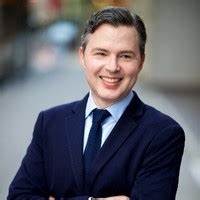 "Problem solver. Proud twitter specialist. Travel aficionado. Introvert. Coffee trailblazer. Professional zombie ninja. Extreme gamer."