UK has confirmed first case bird flu in humans in Europe. According to the Agency, "the case was detected after the Agency for Animal and Plant Health (APHA) identified an outbreak of H5N1 in birds. Infection in humans was identified through routine screening carried out on everyone who had close contact with infected birds. All infected birds have been euthanized."
The case was detected on January 6, but now the UK's health agency has confirmed it jump to human. This happened despite the fact that the analysis had not confirmed H5N1 infection, although they have detected that it is a subtype H5 virus.
Even so, the UK considered it confirmed because "the case is very close and in constant contact with large number of infected birds"As a precautionary measure, everyone who visited the facility has been tested and for now no more cases have been detected. According to health authorities, the infected person "He is fine and in isolation."
The UK has detected a large number of bird flu outbreaks in recent weeks. However, the risk of transmission of this virus in the countries of the European Union and the European Economic Area It's low and the most likely cause of transmission is direct contact with infected poultry or by environmental contamination. Therefore, the use of individual protective measures is recommended.
bird flu case
Russia with the H5N8 virus variant last year. In Spain, in recent weeks an outbreak was detected in Catalonia which forced all birds on farms to be quarantined.
Today, the Minister of Agriculture, Fisheries and Food, Luis Planas, has acknowledged that there are "concerns" "not only at the European level", but also in Spain a "very strict monitoring" of the situation. From 2003 to the present, 864 bird flu infections in humans have been detected in 19 countries.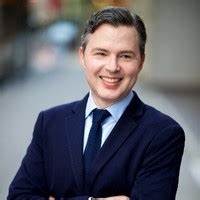 "Problem solver. Proud twitter specialist. Travel aficionado. Introvert. Coffee trailblazer. Professional zombie ninja. Extreme gamer."