Britain's new Foreign Secretary, Liz Truss, will discuss Wednesday's "major international crisis" with her counterparts from Russia, China, the United States and France, in a meeting on the sidelines of the UN General Assembly, which runs through September. 27 in New York (USA).
In a statement issued in London, the UK ministry specified that the Secretary-General of the United Nations, António Guterres, would also attend a meeting of ministers from the permanent member states of the organization's Security Council.
On his first trip abroad as head of the Foreign Office, Truss will call on his colleagues for "more cooperation" to safeguard "international peace and security", in the context of conflicts in Afghanistan, Burma, Yemen and the Tigray region of Ethiopia, he said. in the notes.
In a statement before the meeting, the conservative minister stressed that the permanent members of the Council (P5) have a "clear common interest" in maintaining stability "in a volatile area", to prevent terrorism.
"If we are to prevent Afghanistan from becoming a haven for global terrorism, the international community, including China and Russia, must act together in dealing with the Taliban," he said.
Truss, who has traveled to the US with British Prime Minister Boris Johnson, stressed that his priority at the helm of the Foreign, Commonwealth and Development Office was "to strengthen the network of economic and diplomatic partnerships, backed by strong security ties".
The last meeting of the P5 foreign ministers was in 2019, under the Chinese presidency.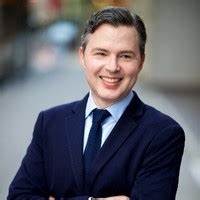 "Problem solver. Proud twitter specialist. Travel aficionado. Introvert. Coffee trailblazer. Professional zombie ninja. Extreme gamer."