Costa Rica Film Commission will develop by 2022 three 'Film Friendly Zones' (FFZ) in the Chorotega Region, Central Pacific and Huetar Caribe.
'Film Friendly Zone' is a model that defines an area as an attractive and friendly area for the realization of audiovisual production.
"It is an economic, geographic or social area that promotes and assists the sector through collaborative links between various sectors that are successful in attracting audiovisual investment, generating production chains and economic development in the region," said the Foreign Trade Procomer (Procomer).
Currently, there is a domestic FFZ in the Brunca Region, and the North Huetar Region FFZ is under development.
Some of the 'Movie Friendly Zones' in the world are in the states of Texas, California and Georgia in the United States; Coquimbo in Chile; London in England; Río Negro in Argentina and some Mexican states.
Last November, the Government signed the new Film Investment Attractiveness Act in Costa Rica.
In parallel, the Procomer is working on the first draft of the legislation, which must then be reviewed by the institutions involved and that make up the Film Commission.
What benefits did the Law bring?

Among the benefits offered by the new law are incentives to attract projects in competitive international markets. It is hoped that it will inject fresh capital into the country and generate linkages and development of economic activities in the areas where filmmaking takes place.
"Global competition for these multi-million dollar projects is not only due to the number of incentives, but also because of the efficiency of delivering these benefits, so we will look for the most efficient way to manage them and thereby attract a large number of projects that reactivate the country's economy, especially in rural areas," said José Castro, Costa Rica's Film Commissioner.
Since the enactment of the Law, various articles have been published at the international level so that important production companies have started working in the country.
"Since the law was passed, we have tried to produce articles in the most important media around the world, so that the world's audiovisual producers have Costa Rica's destiny to their credit and the incentive to come and film their projects. This allows us to have a list of projects waiting for the incentive mechanism to work, to apply and start their projects", comments Castro.
One of the first results of this Act materialized when the Italian production company, Stand By Me, contacted Procomer to realize a project in Costa Rica.
It was a Netflix audiovisual production called "The Tale of a Generation with Pope Francis".
"For Costa Rica, apart from world exposure, this type of project is very important for several reasons, such as the trust Netflix and international production companies have to shoot domestically, with a qualified and experienced group. This is a super opportunity. , we consider it with great professionalism and we hope this is not the first time," said Costa Rican producer Rafael Padilla.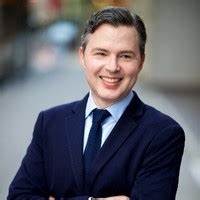 "Problem solver. Proud twitter specialist. Travel aficionado. Introvert. Coffee trailblazer. Professional zombie ninja. Extreme gamer."