Bjørn Lesund-Skaug and his family went on strike in Samos, nine days of overtime. They did not have the opportunity to use the return route that Apollo offered, as they were traveling on national identity cards.
– We're getting really bored. We had actually planned a week here and two weeks in Trondheim, so now the whole holiday is ruined.
Bjørn Lesund-Skaug told VG on Monday night. He and his family are still in Samos after what was supposed to be a week-long holiday trip. The duration of the trip was doubled after the return flight on July 9 fell victim to the SAS strike.
The trip was booked through Apollo, and Lesund-Skaug said he had contacted the travel company several times, without any special assistance.
No relaxation
The extra time on a holiday island isn't particularly relaxing, according to Lesund-Skaug's description.
– We can't do that much. We were told to use the phone the whole time.
He said the family had started doing laundry in the sink in the bathroom instead of sending dirty laundry with the hotel's laundry service.
– To wash clothes at the hotel, we have to send clothes by car. So it's kind of silly not to come back before we have to leave, he said.
At home in Norway, there are several obligations ahead. Lesund-Skaug, who usually works as a driver, is into the last week of his vacation, and will be back at work next Monday. The family dog ​​has been sent to a friend, who is now a dog sitter for the third week.
Don't enter with ID
Apollo offers tourists stranded on Samos a return journey through Turkey. According to Lesund-Skaug, the route consists of boats from Samos to the mainland, flights from Izmir to Copenhagen and buses from Copenhagen to Oslo.
– We're ready to go.
However, that didn't work, as three people in the Lesund-Skaug traveling party had only Norwegian ID cards, and no passports. On the government website It is said that Norwegians can travel to Turkey with only an identity card, but this does not apply to travelers coming from other countries.
– There are different numbers on the passport and ID card, so Apollo immediately saw that we had an ID. Then they said we couldn't travel with them, says Lesund-Skaug.
Repeat message
Lesund-Skaug thought few messages had been received from Apollo.
– It's like the same message every day where they thank us for our patience, which we don't have, he said.
– The only thing they say is that they search by light and lantern for an alternative route home. They said they should go home as much as possible at once, preferably all of them. That's when it takes time.
Lesund-Skaug said that the family received some advice from friends that both Norway and Flyr had departures from Athens and home. He believed that it would be better if Apollo sent a few travelers to empty seats rather than waiting for the entire flight.
1400 Norwegians in Greece
Apollo now has fewer than 1,400 Norwegian tourists stranded in Greece, of which about 50 are on Samos. That wrote Beatriz Rivera, communications manager at Apollo, in an email to VG.
He confirmed that strikers in Samos had been offered alternative return trips via Turkey and that 150 Norwegians and 170 Danes had returned home this way. Due to Turkish passport rules, which require at least six months of validity, some people are unable to take advantage of them.
– While others said they didn't want to because it was a long milking route, added Rivera.
According to Rivera, those who have booked travel packages with Apollo are entitled to pay for hotel and three meals a day.
Demanding airport
According to Rivera, the airport on Samos is regulated as a Class C airport, meaning special training is required for pilots landing there. Since the SAS pilot Apollo used for this route broke down, they had to find an alternative.
Rivera said that it wasn't true that Apollo waited for everyone to come home at the same time. Due to the requirement for specially certified pilots, travel companies have not managed to get a single clean evacuation plane. Therefore, they tried to evacuate travelers in small groups.
– There are a few empty airline seats here and there, but we mainly use them to evacuate guests who have urgent medical needs, Rivera said.
– If you add the difficult airport in Samos, it is almost impossible to find a direct flight solution here, therefore we are also looking at opportunities by boat via other Greek destinations.
Push to go by phone
– It is true that we encourage all of our stranded guests to bring their cell phones. This is because via SMS they receive information, including about a return trip solution, Rivera said.
– We often get this confirmation ahead of departure, regardless of whether it's an evacuation plane from SAS or a self-replacement/alternative flight. As soon as we have a solution ready, we let our customers know.
Rivera admits to himself in the claim that Apollo only communicates via nearly identical SMS almost every day.
– Correctly. There's not much more we can tell our customers than what we know here and now: that we're looking for a solution. We'd like more concrete information to be provided, but until we have a solution there's sadly not much more we can say.
After appealing to SAS for evacuation assistance, Apollo employees were overjoyed when the parties agreed to help them, according to Rivera. Unfortunately, the excitement was short-lived when the offer was discontinued before the remaining 1,400 guests returned home.
– I have a very big understanding that people are tired, bored, giving up and frustrated right now. We are ourselves. "There's nothing we want but to get everyone home as quickly as possible," Rivera said.
– Unfortunately, this conflict comes at the worst possible time, and trying to resolve its consequences is extremely difficult. But we didn't give up. We work around the clock, we search everywhere and we have to bring everyone home. Hopefully soon. And then I sincerely hope that both sides now find a solution so that no more innocent people are affected.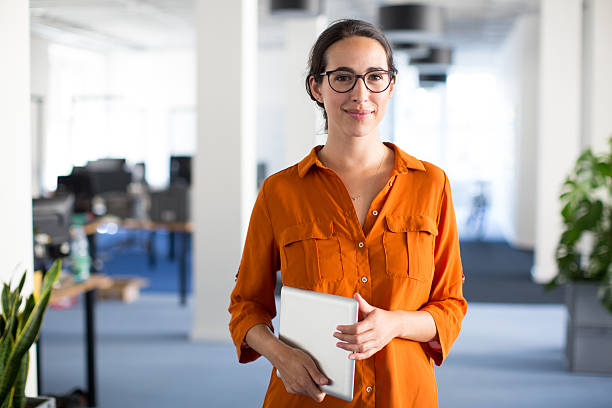 "Subtly charming web junkie. Unapologetic bacon lover. Introvert. Typical foodaholic. Twitter specialist. Professional travel fanatic."