In 2011 Adele presented a song that marked the before and after of becoming one of the hymns of love and heartbreak, none other than 'Someone Like You'.
In this song, Adele brings out all her energy and powerful voice, which, when combined with the piano that accompanies her from the start, makes the emotions rise as the song hits its high point.
The song is inspired by past loves of Adele, who is now married, however she mentions that the relationship is not over for her yet. It's a very moving track with vocal performances that make the narrative almost surreal.
Adele revealed that she was in an emotional struggle when she wrote it, "I was writing and I felt very sad and very lonely, which contradicts the lyrics of 'Rolling in the Deep', considering I said 'I'm leaving'. without you', but in 'Someone like you' I knelt down begging him, the truth".
The song topped the charts in Australia, Ireland, New Zealand, the United Kingdom and the United States, as well as reaching the top ten in many other countries, especially in Latin American countries such as Mexico and Argentina.
The music video begins with Adele walking down a lonely Paris street in black and white, in the background you can see the Concorde Bridge and the Louvre Museum. He kept walking while sadly singing the song.
Adele suddenly stopped singing and looked at the Seine from the Alexander III Bridge. In the background is the National Palace of the Disabled. He then continued walking alone across the bridge until the others took samples inside the bar, where his ex-girlfriend was also. After seeing him, he left.
The video ends by showing various reflections of Adele's face. It currently has more than 1.826 million views on YouTube. While on Spotify it reached more than 1,203 million views.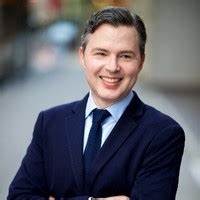 "Problem solver. Proud twitter specialist. Travel aficionado. Introvert. Coffee trailblazer. Professional zombie ninja. Extreme gamer."