The woman, who is a Danish citizen of Russian origin, was first arrested and detained in Britain in July last year but was released on bail.
British authorities extradited him to Denmark earlier this fall, and on Wednesday he was detained for 21 days. In court, he denied any wrongdoing.
According to the indictment, between December 2008 and March 2016, he channeled large sums of money through accounts registered with more than 50 Danish companies at the Estonian branch of Danske Bank. The money must have come from criminal activities and the purpose must have been to launder it.
Two other people have also been charged in the case, among them a 48-year-old Lithuanian woman who was detained in Denmark in May. It came shortly after he was sentenced to three years and eleven months in prison in another money laundering case, involving 190 million kroner.
The scandal related to Danske Bank in Estonia began to roll after it was revealed in the Danish newspaper Berlingske Tidende in 2017.
The bank later admitted that more than NOK 2,000 billion had passed through its Estonian branch over a period of eight years and that many transactions were suspicious.
Danske Bank CEO Thomas Borgen of Norway resigned in 2018 in connection with the bank presenting an internal investigative report into a money laundering scandal.
(©NTB)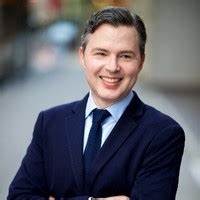 "Problem solver. Proud twitter specialist. Travel aficionado. Introvert. Coffee trailblazer. Professional zombie ninja. Extreme gamer."