The red-green city council has sent a directive to all city businesses: From now on, vegetarian meals are standard at all events. – This demand from the city council is nothing but intolerant, anger Frp.

– Vegetarian meals should be a standard choice at city events. Vegetarian food should be the standard choice which means vegetarian food is served, stated in a letter sent from the city council to all city businesses in Oslo.
– Unless the guest requests otherwise, it is stated in the directive dated January 3 this year.
– Intolerant of small political elites
Thus, the Labor Party/SV/MDG City Council did what they promised in their political platform for the current period.
The city council overturned a practice that had existed in the municipality until now: It was vegetarians and vegans who had to forewarn what kind of food they would eat.
Directives have been sent to all districts, all agencies, all city enterprises and to the secretariat of the city council.
And it provoked a strong reaction from the Progress Party.
– This demand from the city council is nothing but intolerant. For ideological reasons, a minority of the political elite will not accept that most make food choices other than themselves, city council representatives said. Lars Petter Solås (Frp) to VrtOslo.
– It becomes even more absurd when they order everything from fire services to funeral services to pretend that everyone prefers baked beans, says Solås.
– FRP can have bowls – they are vegetarian
But where the FRP protested, the MDGs cheered. It's no secret that the MDGs have been the driving force behind city councils to pass a dietary change, from meat to vegetarian, in city businesses.
– Bread is vegetarian. And I thought maybe the FRP Sol rep should pick it up. The vegetarian meal that should be a standard option applies to city events, and not for example the canteen at a fire station, city council representatives say Arne Haabeth (MDGs).
– The City Council does not "encourage" vegetarian food, but makes it a standard option. So many people are constantly eating vegetarian food, and more and more people want to do it more often. It's probably going to be okay, Haabeth said.
He added that the MDGs aim to halve meat consumption, for animal welfare, public health, the environment and for the climate.
Referrals sent to 55 municipal companies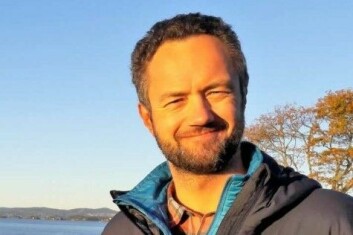 – This is not symbolic politics, here the city government takes the lead and shows that this can be good and healthy food, also for events. But meat will almost never be completely eliminated, says Arne Haabeth.
The directive from the city council emphasizes that it is not forbidden to serve meat or fish.
But that vegetarian meal should become a standard choice at city events.
– When serving buffets or snacks, guidance on the city council platform also means reversing current practice. This means that vegetarian food is the main element in a buffet or snack, but it can be meat or fish available to those who wish it, the order stated to a total of 55 companies in the Oslo municipality.
– Fish and meat are the essence of a healthy diet
But whether meat or fish is allowed isn't good enough for the Progress Party and Lars Petter Solås.
– The world would be no different even if the city council tried to say that down is up, and up is down. Fish and meat are the essence of a healthy diet for most people. This is not ideology, but the real world, FRP politicians say.
– There are also health risks associated with eating too little meat and dairy products. Recently, Professor Ian Givens of the Institute for Food, Nutrition and Health at the University of Reading in the UK stated that specifically for women there are health risks by cutting meat and dairy products, says Solås.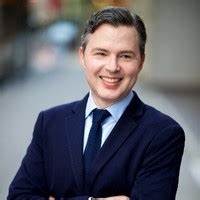 "Problem solver. Proud twitter specialist. Travel aficionado. Introvert. Coffee trailblazer. Professional zombie ninja. Extreme gamer."