Actress Emma Watson admits in a new installment of HBO Max that she hates filming scenes that are so important to Harry Potter.
Emma Watson back to Hogwarts for a special gathering to commemorate the 20th anniversary of the first film Harry Potter and there he reveals what it is scenery I hate filming on set the most.
According to the actress, she felt "miserable" while filming one of the most iconic scenes of the story.
"I think for the first time Harry and Ron, especially Ron, saw Hermione as a young woman and not as a friend they had," he said. Emma Watson.
This is about scenery from the entrance of the character's Christmas ball in Harry Potter and the goblet of fire.
"I know it's a big problem. I felt bad, the moment the ugly duckling turned into a swan, I mean, suddenly there was all this pressure".
Emma Watson also recognizes the importance of icons scenery, as a catalyst for her relationship with Ron, who, seeing her appear in a fancy dress, finally begins to see her friend as an interest Romantic .
The actress confessed that she had some problems following the director's instructions whenever she was filming. scenery of his character.
"Mike Newell taught me how to get off the ground in that dress: 'Your arms swing too much, you walk too fast, you have to slow down.' He gave me a million different instructions on how to go down the stairs and, sure enough, I fell," he argues.
Emma Watson He also admitted that he was seriously considering leaving the franchise before the start of filming The Order of the Phoenix (2007).
A decision that will force the search for an emergency replacement, ruining the smooth progression of the saga, but with which his friends seem to fully empathize.
Harry Potter returns to Hogwarts
Harry Potter: Return to Hogwarts premieres January 1 on HBO Max and has the presence of Helena Bonham Carter, Robbie Coltrane, Ralph Fiennes, Jason Isaacs, Gary Oldman, Imelda Staunton, Mark Williams and Ian Hart and the director of the first installment of the franchise, Chris Columbus, among others.
The author of the saga, JK Rowling, did not participate in the special due to controversial transphobic remarks on Twitter.
With information from adn40.mx
Related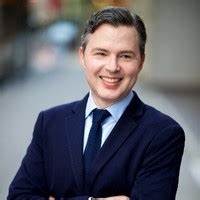 "Problem solver. Proud twitter specialist. Travel aficionado. Introvert. Coffee trailblazer. Professional zombie ninja. Extreme gamer."