More and more people are infected with omicron, and Health Minister Ingvild Kjerkol (Labor Party) is concerned about the development. He has not ruled out stricter measures during the week.
The omicron variant is gradually becoming part of the Christmas spirit, and Minister of Health and Care Services Ingvild Kjerkol (Labor Party) hopes everyone can celebrate Christmas as usual. But it's not written in stone.
– We have control over the pandemic, but there have been some outbreaks with suspected omicron. We have regulations regarding suspected variant cases, with longer isolation and quarantine of household members. "I am concerned, and we are looking for further measures regionally and nationally," Kjerkol said.
– Multiple cases of omicron
Kjerkol said that pandemics can be volatile, and that future actions must be balanced against the stresses of infection and hospitalization.
– Now our institutions, namely NIPH and the Norwegian Directorate of Health, have the ongoing task of assessing several regional and national actions. We are following the situation closely. There was also news over the weekend, where there were several we can now safely conclude were infected by the omicron variant, Kjerkol said.
On Sunday, the director of the Line Vold department at FHI said that omikron could become the dominant variant in Norway. There are currently four suspected or confirmed outbreaks of omicron in the country: a Christmas table, a conference and one student at a school in Oslo, as well as a Christmas table in Sør-Odal. At the first-mentioned Christmas table, 120 people have been confirmed to be infected with coronavirus.
Here Espen Nakstad explains how the omicron variant is contagious:
More stringent measures
The government introduces new measures at three levels on December 2, in which, among other things, regional measures, entry restrictions and national recommendations were introduced.
– Can we expect tighter action or a possible close in the near term?
– I do not rule out that there may be more and more stringent measures for this week. We follow it continuously and in close dialogue with professional authorities. We will communicate it well when it comes, Kjerkol said.
FHI with booster dose assessment
The UK has introduced a three-month vaccine interval. This means that residents can receive a booster dose three months after the second vaccine dose.
In Norway, the current interval is six months for those under 65, and five months for those over 65.
– Are you considering reducing the vaccine interval?
– This refresher dose is important, and so far we have followed the recommendation at FHI, whereby those over 65 years of age can receive refresher doses at intervals of up to five months. I've asked them to evaluate the under 65 year interval as well, and we're expecting a quick answer on that. We aim to reach as many people as possible with a pre-Christmas refresher dose, so that municipalities can vaccinate those aged over 65 and under to 45. "Here we are waiting for a professional assessment from FHI," said Kjerkol.
– When will it come?
– We'll get it right away.
– What does it mean? Months, weeks?
– That means in a few days. I was expecting it at the start of the week. It has been a few weeks since we decided on a booster dose for those over 65, and we have plans to resume high vaccine activity in 2022.
Wild infection in Denmark and entry rules
As of Friday, there were 18 people in Denmark diagnosed with the omicron variant. On Sunday, it became clear that there were 183 cases of omicron in the country, which is struggling with many wild infections. Kjerkol said FHI is following the situation closely, both in Norway and internationally.
By comparison, there were 19 people with confirmed omicron infection in Norway as of Sunday.
– Are you considering further travel restrictions within the country or abroad?
– We saw both. We haven't decided anything on that yet, but are judging based on whether there's a new outbreak. We have introduced a number of entry steps for those coming to Norway. There is mandatory testing and admission for vaccinated and unvaccinated hotels, and quarantine of countries in southern Africa with a high incidence of omicron variants.
– Erna's hope contributes to correct communication
At the Politisk kvarter on Thursday last week, Erna Solberg said that she "expects a government that is more forward-thinking, which thinks more prepared and acts faster, listens more to professional advice and communicates more clearly" than the Labor-SP government has done.
– Are you not doing enough to prevent omicron and further infection in the country?
– I hope that Erna Solberg contributes to a properly perceived communication. We introduced travel measures the night before last Saturday, two days after we received information from South African authorities about the new variant. Then we prepared regulations for the weekend on how to handle the first cases in Norway. On Monday, the first case of infection in the gardens was discovered. It's important that everyone contributes to understanding size, says Kjerkol.
Correction: An earlier version of the case stated that Israel has also introduced three-month intervals, like the UK. Error fixed 22.51 on December 6, 2021.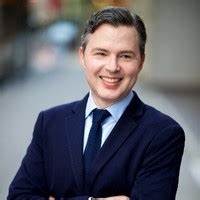 "Problem solver. Proud twitter specialist. Travel aficionado. Introvert. Coffee trailblazer. Professional zombie ninja. Extreme gamer."