Britain will lift all restrictions and reopen society within two weeks, Prime Minister Boris Johnson said.
At a press conference, he emphasized that the pandemic was far from over and warned that the number of infected was increasing.
But starting July 19, everyone will no longer wear bandages, the metering rule will be abolished and orders to work from home will be lifted. This is the final phase of the reopening. The final assessment of the figure will be carried out by the government on July 12.
Summer and school holidays
– If we can't reopen society in two weeks, when we get help from the summer and school holidays, we have to ask ourselves when we can do it. We're removing all boundaries and giving people the opportunity to make their own informed decisions, Johnson said.
It may still happen that some companies and businesses will require people to wear face masks in special situations.
Johnson had originally planned a full reopening from June 21, but this had to be postponed due to an increase in infections caused by the delta variant gaining a foothold.
Living with a virus
The variant now accounts for nearly all new cases of infection in the UK. The Prime Minister encouraged people to learn to live with the virus and show good judgment in everyday life.
More than 128,000 deaths from the pandemic have been recorded in the UK. Only Russia has had more deaths in Europe. The UK is on its way out of its third period of closing.
The UK was one of the first countries to start vaccination in December. About 64 percent of the adult population is fully vaccinated.
– Today we are presenting how we can give back freedom to people, said in a statement from Johnson ahead of the press conference.
(©NTB)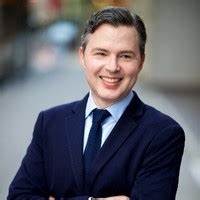 "Problem solver. Proud twitter specialist. Travel aficionado. Introvert. Coffee trailblazer. Professional zombie ninja. Extreme gamer."