It is more important than in a long time to keep Norway safe, and if possible strengthen our most important international relations – especially with democratic countries and neighbours, said Conservative Michael Tetzschner.
The Taliban have regained control of Afghanistan. Authoritarian powers have a tug in some parts of the world. Norway's democratic institutions have suffered massive computer attacks from Russia and China.
It is more important than in a long time to keep Norway safe, and if possible strengthen our most important international relations – especially with democratic countries and neighbours.
A small country like Norway benefited from the international legal order, and relied on Allied assistance if a crisis arose.
Click here to subscribe to the newsletter of the Norwegian debate
After this fall's election, all of this may be at stake. The historically weak and insecure Labor Party can no longer serve as guarantor of a stable foreign policy. The partners the party wants to gain the majority, each in their own way attacks the foundations of our position in the world.
SV's Audun Lysbakken has drawn his conclusions after the Taliban regained control of Afghanistan. At the NRK Politisk kvarter on August 16, while the evacuation of Western personnel was still ongoing, he thought it was time for a "completion" with Norway's policy of engagement.
The SV, along with Rødt, had scheduled a withdrawal from NATO, and opposed bilateral defense cooperation with the United States. In situations where there is fear that girls and young women will be expelled from schools and colleges, women will be veiled and assigned male guardians to appear in public, sharia law and medieval methods of punishment will be reintroduced, the priority of SV is always the same. :
Down with the United States, and away with NATO.
There are many reasons to take lessons from operations in Afghanistan. But that a country with weak institutions should be left to its own bandits shouldn't be one of them.
Also read: Criticism Comes from TV 2 After the Debate Chaos
The same two parties find together the Center Party in line against everything that comes from Brussels.
In particular, this is stated to be against the EEA agreement, which all three parties want to end. On the other hand, it is absolutely impossible to get any clarity about what they want to replace such an agreement with, or how they will renegotiate the impossible without terminating the agreement.
On the other hand, it is clear that a government that relies on the participation or support of these three parties will contribute to undermining the EEA deal day by day. As long as the EEA agreement is in effect, the SP will oppose it at all costs. They "like to put fleas in the EEA's fur" so they can be put out – reservation by reservation.
This can be fatal. The EEA Agreement was at one time negotiated with an integrated EC (EU) which was much smaller and weaker than it is today.
Also read: SV Wants Oil Stress Test
How Norway was able to come up with so-called "better" solutions than today remains a mystery. This becomes especially clear when one recalls the process the much larger United Kingdom had to go through to achieve its Brexit.
The same parties in various contexts have advocated a change of direction in security policy. Vedum has suggested that Norway step up its dialogue with Putin, at a time when Russia is moving in a worrying direction.
While the EU intensifies its efforts for cybersecurity and protection of critical infrastructure and companies, the Center Party will pull Norway out of such cooperation.
Read more of the Norwegian debate here
Norway is an export-oriented country with an open economy that has brought us prosperity and cash.
But we are vulnerable to protectionist ideas. Then they should not be part of our own policy.
International cooperation is a complex and sometimes fragile construction. Cooperation requires reciprocity and must be maintained continuously through activity and goodwill, not vetoes and reservations or the belief that one can choose and decline between benefits.
With SV, SP – and not to mention Rdt – as part of a sea of ​​red-green hope, relations will weaken with the countries we are closest to, and on which we depend when it really matters.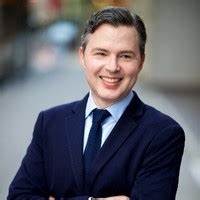 "Problem solver. Proud twitter specialist. Travel aficionado. Introvert. Coffee trailblazer. Professional zombie ninja. Extreme gamer."