Ministry of Health confirmed detection the first case of the Omicron variant in the Maule region, corresponds to someone traveling from England to Curicó.
As reported by Seremi de Salud, cases identified by PCR assays, carried out at the airport after arriving in the country on December 15.
Health authorities specify that "This Chilean citizen abroad, entered the country with a negative PCR test entry, as defined by the Protected Border plan. Upon arrival, the PCR was taken at Santiago Airport."
The test was positive, and "as part of the traveler's protocol, samples were sent for genome sequencing to the Institute of Public Health to determine the variant, which turned out to be microns."
Passenger has been vaccinated with two doses of Pfizer vaccine, since the third inoculation it has not suited him, and he is currently "in good health and fulfilling his isolation" in a clean residence.
Traceability
As for those who are traveling on flights with infected people, "epidemiological follow-up and coordination with state health services are carried out to take action. The PCR examination of all passengers on the plane was close to the detected cases."
So far four close contacts have been identified, "Those who are being carried out for epidemiological examinations are referred to the Puskesmas for related isolation. Simultaneously, the vaccination status of the family group was verified, and PCR uptake was coordinated. All unvaccinated and with symptoms, they will be inoculated, to complete the appropriate scheme".
---
---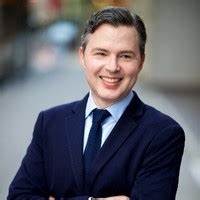 "Problem solver. Proud twitter specialist. Travel aficionado. Introvert. Coffee trailblazer. Professional zombie ninja. Extreme gamer."