Since Brexit happened, there has been no good news for Europe. Brexit is the bullshit that precedes anyone trying to channel it. The first bullshit is david cameronwho, to save an election that the Conservatives had lost, found nothing better than calling two referendums: one on Scottish independence and the other on Britain's perpetuation in the European Union.
The first referendum was won by the minimum and mainly thanks to the support of the Labor Party. But even that is not a closed chapter. First Minister of Scotland Nicola Sturgeon has announced her intention to call for a new referendum on Scottish independence next year.
Northern Ireland is an equation whose solution is impossible
The second referendum yielded a result that Cameron did not want. The prime minister then preferred to stay in the EU but his party and, in effect, Boris Johnson, had created an environment that made that outcome impossible and the opposite of what Cameron wanted it to appear. Theresa May tried to manage the problem with more or less friendly negotiations with the EU but couldn't. And that's when Boris Johnson walked in like an elephant in a china shop.
I recently had dinner with Irish MPs and they told me Northern Ireland's problems were worse than ever. And it says. The problem with Northern Ireland, which is similar to Gibraltar, is that they are two different legal spaces and you can't be a part of either without a border somewhere. The border between Northern Ireland and the Republic of Ireland is completely at odds with the Good Friday agreement. Another solution is the border between Northern Ireland and the rest of Great Britain, which union members say is very bad because in the long term it will lead to the reunification of the island.
In short, this is an equation whose solution is impossible. Dan Johnson is the type of politician Richard Nixonvery unreliable. In the end this went wrong and now the Conservatives have a problem. Prime minister who still wants to continue until congress Tories elect a new leader in the fall. This is what Cameron and May did, but the Conservatives would prefer him to leave as soon as possible and he might be replaced by the deputy prime minister Dominic Raab. Let him be the one to preside over the primaries in which his successor is chosen.
Johnson overcame a no-confidence vote in June mainly because there was no clear successor. And it's the same thing that's happening now. The British press has published a very broad list of candidates who may face a very complicated primary system. In the first round, those who have the support of 5 percent of the members of the parliamentary group will stay alive. The second, 10%. And in third place, those who are in last position will fall until there are two remaining. In the last election, not only representatives of the parliamentary group would vote, but also members of the Conservative Party. This is a very complex system. It is very difficult to predict who will win, especially if there is no clear candidate.
After all, Johnson would be a very complicated legacy to complete. This is an impossible solution equation. Brexit is an adventure launched with a specific purpose, to win an election, and which ends up opening up unknowns that are very difficult to solve. England is in an extraordinary situation. Bad start, bad ending.
I remember the unforgettable phrase Margaret Thatcher uttered four decades ago, during the referendum for Spain's entry into NATO: "A governing party must say the same, whether in power or in opposition." And it's the opposite of what Johnson has done. He won the premiership by laying a mine in May's path and said he was unable to solve the problem. He couldn't fix it either. England should reconsider whether what they decided made sense or not.
Brexit has resulted in the loss of the UK's political and economic dimension at the international level
Today the challenges facing the country are exactly the same as in the days of May or Cameron. Once you choose to separate from the European Union and remain as a country isolated from the EU, the question is how to get back on the path that made the UK a relevant actor in the world. Brexit has resulted in the loss of the UK's political and economic dimension at the international level. If they want to take back control of their decisions, it turns out that they remain a country of less influence and importance than when they were members of the EU. Either they back out, a possibility that I find difficult, or they have to find a formula to solve the serious problems they face in Ireland. At this rate England would be reduced to London and Gibraltar. It goes back to 1700. Two scenarios are increasingly likely: that Northern Ireland seeks reunification with Ireland and that Scotland achieves independence to stay in the European Union. This is a completely absurd result.
To lead means to direct and, for someone to allow themselves to be led, they must trust that they will lead them where they belong.
Johnson had tried to fight back as much as he could. The wear resistance manual lasts a season, but not a lifetime. Like what happened to Nixon at Watergate. All of them are rejected until the moment comes where the evidence makes continuity impossible.
The most important thing a political leader has is his credibility, because he must be followed by public opinion. When you lack it, you die a leader. And it applies in all latitudes, in all countries. Already said Abraham Lincoln: "You can fool everyone at some point. You can fool some people all the time. But you can't fool everyone all the time." To lead means to direct, and for someone to allow themselves to be led, they have to trust that they will get them to where they belong. The Irish member of the European Parliament told me that Johnson could not be trusted because he lie morning, noon and night. The problems that Brexit has created are far from being solved. And what Johnson has always done is poison these issues.
---
Jose Manuel Garcia-Margallo He is a PP MEP. Former Spanish Foreign Minister.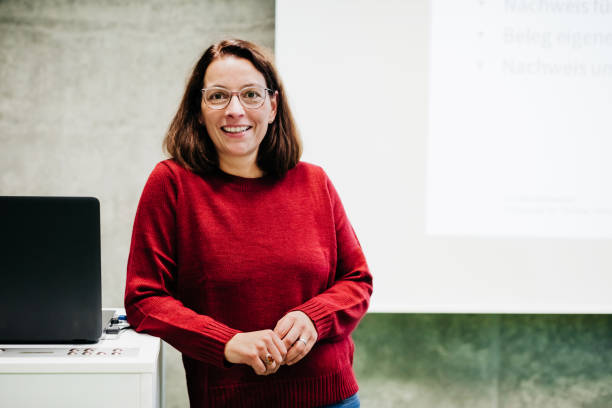 "Web specialist. Incurable twitteraholic. Explorer. Organizer. Internet nerd. Avid student."