Chronicle
Two weeks ago, Taliban representatives landed at the part of the airport at Gardermoen where I myself have been receiving Norwegian soldiers who have served in Afghanistan. Why did we actually invite them? Had it not been easier not to have something to do with them?
This is a chronick. Opinions in the Text are at the writer's expense. Submit chronicles and debate posts to the Armed Forces forum here.
I often meet veterans from the Armed Forces. For the past 20 years, they have made an invaluable contribution to Afghanistan. They have fought against Afghanistan being a hotspot for international terrorism. Want to make such contributions without having a strong personal commitment to the cause.
As Chief of Defense Eirik Kristoffersen says: "All of us who are veterans and have worked in Afghanistan are concerned about the Afghan people. We have put a lot of our heart and soul into that country and think it hurts to see them suffer ».
I understand the veterans who find it difficult to accept that the Taliban should come to Norway for talks.
Therefore, there were also many veterans and their close ones who were strongly affected by a delegation from Taliban com to Oslo for talks at the end of January. Around 9,200 Norwegian soldiers have served in Afghanistan. Ten Norwegian soldiers died in service in the country.
Background:
The Taliban come to Norway to negotiate
A humanitarian collapse will also hit us
When Prime Minister Jonas Gahr Støre chaired the meeting on Afghanistan at the UN Security Council in January, he emphasized that the serious humanitarian situation makes dialogue even more important. Afghanistan is experiencing drought, pandemic, economic collapse and the effects of years of conflict.
24 million people experience acute food shortages. The UN estimates that famine will affect more than half of the population this winter and that 97 percent of the population may fall below the poverty line, with around one million children dying of starvation.
I understand the veterans who find it difficult to accept that the Taliban should come to Norway for talks. But I agree with the Chief of Defense who was happy that we are talking to those who actually have power in Afghanistan now.
Not because we in any way recognize the Taliban as a legitimate style, but because we must avoid an even worse crisis than the one we have seen so far.
A humanitarian collapse in Afghanistan will ultimately also affect ourselves. If Afghanistan again becomes a marching area for international terrorism or if we again experience large refugee flows, we will ask ourselves: What could we have done to avoid this?
The Taliban met Afghans in Norway
Norway may, through the meetings in Oslo, contribute to preventing such a development. But it is far from certain that we will succeed. The talks in Oslo came at the request of a number of Afghan actors, and in consultation with Western allies who have contributed militarily in Afghanistan for the past 20 years.
Also read:
Former Chief of Defense has little faith in new Taliban talks
The first day was a meeting between the Taliban and other Afghans. Many of them have fled the country and could not have attended if the meetings had taken place in Afghanistan.
They have backgrounds from various fields and included women leaders, journalists, and people who work with, among other things, human rights and humanitarian, economic, social and political issues. It was the first meeting between representatives of Afghan NGOs and community life and the Taliban, after the Taliban took power in the country in August last year.
During the days at Soria Moria, there were also meetings between the Taliban and special representatives of Afghanistan from Norway and other western countries. The meetings gave Norway, France, the United Kingdom, Italy, Germany, the United States and the EU good opportunities to make clear demands on the Taliban.
When the Taliban controls roads and cities, we can not arrive with emergency aid without talking to the Taliban.
Norwegian assistance to Afghan authorities has stopped
Norway and other countries are clear that we will only support education if both girls and boys are allowed to go to school. And it is important to demand from the Taliban that Afghanistan should also be a society in which everyone, including women and ethnic and religious minorities, can participate as full citizens.
We must avoid the collapse of basic services such as health and education.

We must support the livelihoods of families and communities.
All Norwegian assistance to the Afghan authorities has been stopped. Norwegian support for Afghanistan now goes to cover the basic needs of the population through the UN and independent organizations. The major Norwegian humanitarian organizations also met with the Taliban in Oslo.
They have extensive knowledge of what are the obstacles to getting food, medicine and much-needed humanitarian assistance out to the people. We must avoid the collapse of basic services such as health and education. We must support the livelihoods of families and communities.
We must work together, turning every stone, to deal with the crises Afghanistan is facing. There will be no sustainable peace, no security and no development without respect for human rights – including the rights of women and girls.
Yes, it might have been the easiest thing not to. But want of those suffering in Afghanistan would have been better off if we had refused to talk to the Taliban.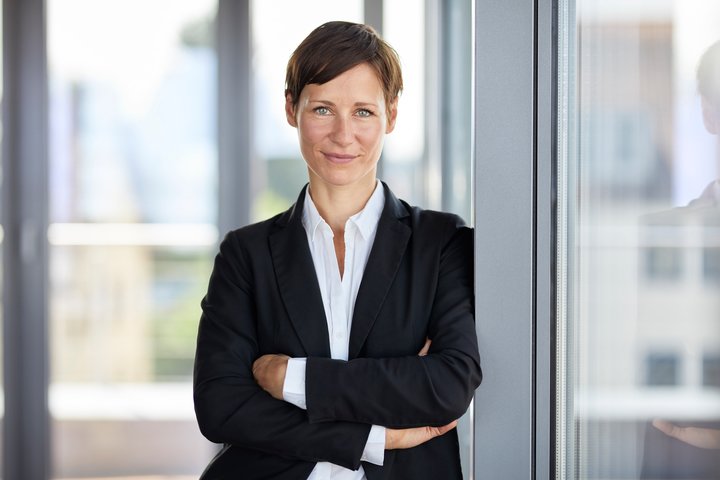 "Social media guru. Total beer fanatic. Tv ninja. Typical coffee fan. Amateur entrepreneur. Unapologetic food scholar."