On the morning of Monday, January 17, the bodies of two women were found in plastic bags on the Juárez-Porvenir highway, near the city of San Agustín, in the Juárez Valley, Chihuahua.
They are Nohemí Medina and Julizsa Ramírez. The two are a couple and have three children.
The state prosecutor's office confirmed the findings, though did not provide further information. Relatives have identified the body.
Lee: 'We exist and we are valid': trans woman in Guadalajara condemns attacks and hate speech
Since Saturday, the family warned of their disappearance and a few days later they were found dead.
The Ministry of Home Affairs, National Victims Commission (Conavim) and National Council to Prevent Discrimination (Conapred) urged Chihuahua authorities to clarify the killing of the two women, and to consider their sexual orientation in the study protocol.
"In light of reports of the discovery of the bodies of the couple in Ciudad Juárez, Chihuahua, Conapred and Conavim call for the avoidance of normalization of hate speech," they said in a statement.
The agencies called on state and local authorities in Chiahuaha to strengthen public policies to combat lesbophobia and other phobias faced by people of sexual diversity.
@SEGOB_mx, @CONAVIM_MX and Conapred urges state and local authorities in Chihuahua to investigate and punish the despicable murders of two lesbian women in Ciudad Juárez and strengthen public policies to combat lesbophobia.#DiversityYa pic.twitter.com/vQTbsRji2q

— conapred (@CONAPRED) January 18, 2022
Meanwhile, the Lesbian Mother Network in Mexico condemned the killing and demanded clarification of the truth.
We condemn the killing of Nohemí Medina Martínez and Yulizsa Ramírez.
Our deepest condolences to their families, especially their daughter and son. pic.twitter.com/FMSaUbtKhT

— RDMLMX (@RedMadresLesbMX) January 18, 2022
Meanwhile, the Chihuahua Sexual Diversity Committee is demanding justice for the couple and that what they describe as a "hate crime" be clarified.
We demand that the murders of Nohemí Medina Martínez and Yulizsa Ramírez be clarified!

Nohemí and Yulizsa are a couple and have 3 children. We send our condolences to the family and friends of both, we are with you.@MaruCampos_G: Justice for Yulizsa and Nohemí! pic.twitter.com/31CiREBSV2

— Chihuahua Sexual Diversity Committee (@DiversidadChih) January 18, 2022
"This is a fact that we deeply regret and it will not go unpunished. I only ask the State Attorney General at the Security Desk to identify these two bodies and be able to find out what happened," said PAN Governor María Eugenia Campos when found.
"As a governor but also as a woman, I have said it and I have promised, and we have worked on it here in Ciudad Juárez, we will not let this matter go unpunished and we will not stop working on prevention. , more than anything else," he said. .
According to information from El Paso Journal, In the first 17 days of January 2022, nine cases of female homicide were reported at the entity.
From January to November 2021, 887 investigative folders for female homicides were opened in Mexico, according to data from National Public Security System Executive Secretariat (SESNSP).
The State of Mexico topped the list with 130 cases, followed by Veracruz with 65; Jalisco with 64 cases, Mexico City with 60 cases and Nuevo León with 57 cases.
In Chihuahua, 42 investigations were opened for the murder of women. Although the official figures for female homicides in Mexico do not reflect the reality of these crimes. The way the authorities record incidents of female homicides is not precise or standardized, which makes it difficult to know the true behavior of these crimes and the number of victims.
What we do at Animal Politico requires professional journalists, teamwork, maintaining dialogue with readers and something very important: independence. You can help us move on. Be part of the team. Subscribe to Political Animals, benefit and support journalism for free.
#YoSoyAnimal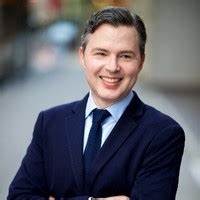 "Problem solver. Proud twitter specialist. Travel aficionado. Introvert. Coffee trailblazer. Professional zombie ninja. Extreme gamer."