A student confessed to friends during a truth or challenge game that his "darkest secret" was that he killed his 94-year-old grandmother in a house fire, the jury said.
Tiernan Darnton, 20, reportedly made the confession weeks after the funeral of Mary Gregory, who died following a fire at his bungalow in Heysham, Lancashire in May 2018.
Preston Crown Court heard that Gregory, who was a heavy smoker and had dementia, was treated by paramedics for smoke inhalation after being found on the property, but was pronounced dead at Royal Lancaster Hospital three days later.
David McLachlan QC told the jury that Gregory's death was considered accidental until Darnton disclosed his participation in the counseling sessions in 2019.
He claimed that Darnton had spoken about a friend in counseling sessions who "could have sent me to jail" [por] What do you know. He added that the counselor then ended the session, replying, "I'm not very clear about what you're saying, but I think you're trying to tell me you killed someone," to which Darton nodded.
The court heard that in a session a week later, Darton's stepfather, Chris Gregory, who is Gregory's son, joined in and asked if the mention of his son's crimes was "all about my mother."
McLachlan said that in response, Darnton volunteered, "I set the curtains on fire with a match."
The court heard that officers had spoken to Darnton's friends, who revealed details of the truth or challenge game being played weeks after Gregory's funeral.
Read more: UK: Man who used commemorative coins to pay for gas and who was arrested was rewarded
Providing evidence, Alix Cozens stated: "He told us he had killed someone. I'm just questioning what he meant by that.
"He said he did it because he didn't want him to suffer anymore."
McLachlan asked, "Do you trust him?"
He replied, "At first it wasn't because of horror films and CSI, I thought 'you're bragging'".
Cozens notes that Darnton told them that after the fire he returned home, changed clothes and went back to sleep.
Her friend Liz Collinge stated that before she revealed her secret, Darnton mentioned that she didn't want them to "think differently about her."
The witness said: "we thought it was a joke."
Darnton was arrested in May 2019 and his cell phone and computer were confiscated and searched. Police found searches in June 2018 that read "desperate killer", "I am a killer" and "I am a monster and I am going to hell." A month later, another search was launched to "feel guilty for ending a loved one's misery," the court heard.
McLachlan said the prosecution's case was that Gregory's death was "far from a tragic accident" and that a fire inspection expert would tell the jury that the fire started by setting the fire near the master bedroom window and not for a long time. cigarette.
The court also heard in a statement to police that Darnton claimed that, despite what he told counsellors, he accidentally or unintentionally started a fire and his confession to friends was "attention seeking behavior." in an attempt to surprise them. to please them even more.
Darnton denies homicide and murder charges. The trial continues.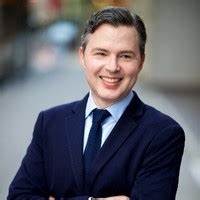 "Problem solver. Proud twitter specialist. Travel aficionado. Introvert. Coffee trailblazer. Professional zombie ninja. Extreme gamer."