"China is in the midst of the darkest period of human rights since the Tiananmen Square massacre," Human Rights Watch (HRW) assured in its annual report presented in 2021. In the 1989 tragedy, hundreds of people were killed at the hands of the Chinese. the authority to speak out against oppression and harassment. It was a Dantesque episode. A year after the HRW report, things haven't changed.
But the Chinese regime has reasons in 2022 to cover up its image in the face of many crimes and human rights abuses. The Winter Olympics in Beijing will kick off on February 4, will cover 13 venues and will be attended by around 3,000 athletes from around the world to compete in 15 disciplines with 109 events.
Several countries such as the United States, Britain, Canada and Australia announced a diplomatic boycott, namely the absence of officials from their respective governments. But other than that, the show goes on. That's why Amnesty International's call is to "use the Winter Olympics and Paralympics to demand improvements in human rights."
#Olympic Britain, Canada and Australia join the diplomatic boycott of the 2022 Beijing Winter Olympics due to human rights abuses by the Chinese government pic.twitter.com/aibxBhD0Kv

– Gabriela Frias (@gfrias) December 8, 2021
"Sporting events will be set against the backdrop of the innumerable human rights abuses committed in this country," the organization assured in a statement. latest statement.
If those who read daily information about the Chinese regime's coercive and expansionist actions against other countries are concerned, then the suffering will be even greater when the number of domestic abuses against its citizens is brought up.
Dark list of offenses
Persecution of ethnic minorities in Xinjiang, Tibet and Inner Mongolia continues. Dissidents and opponents of the Chinese Communist Party (CCP) continue to be subjected to horrific tortures, Christians are persecuted for their faith, people lose their freedom because of the regime's alleged fight against the coronavirus, and public figures such as award-winning tennis player Peng Shuai they lost their voice. The regime removes them from social networks and when they are seen again—if that happens—they say "they are fine" and smile.
The list of human rights violations continues and is getting more and more extreme. A total of 1,114 people forcibly repatriated by China were recorded in the first 11 months of 2021, according to the organization. Defender Guard. To do so, the CCP used a state program called Skynet, launching in 2015 an "improved" version of another system, Fox Hunt, targeting "corrupt officials and suspected economic criminals who have fled the country."
Surprisingly, "voluntary returns" (IRs) accounted for 64% of "successful" returns claimed in 2018. In contrast, extradition, the appropriate judicial channel, represents only 1%, the organization said. Threatening the victim's family still living in China, sending security personnel abroad to "intimidate", and kidnapping the victim are three types of IR.
Now, for the Winter Olympics in Beijing, the regime requires journalists to download a mobile app on suspicion of espionage.
propaganda exercise
Even young people are exploited to fulfill the regime's economic goals, based on communist principles, but with a color of irreparable economic arrogance to achieve supremacy over other countries. The brutal 996 method forced Chinese workers to work from 9:00 am to 9:00 pm, six days a week. A 22-year-old employee of e-commerce company Pinduoduo died suddenly in December 2020 on his way home.
The International Olympic Committee (IOC) must not ignore all scenarios of human rights violations. "We must not allow the Beijing Winter Olympics to be an opportunity to wash the image of Chinese authorities through sport, and the international community must not engage in propaganda exercises," Amnesty International said.
Freedom of expression for athletes and journalists was the most repeated request in the organization's statement. In general, countries that are going to boycott ask for a halt to all violations. Although it might be too much to ask Xi Jinping.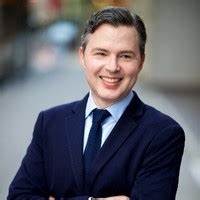 "Problem solver. Proud twitter specialist. Travel aficionado. Introvert. Coffee trailblazer. Professional zombie ninja. Extreme gamer."