Repsol has pushed more than 65 'startup' through Entrepreneur's Fund establishment, a tool to accelerate the development of enterprises launched by the group, in its ten years of existence, in which the total 185 patents by innovative companies.
Repsol . Foundation has contributed more than 10 million euros to the incubated companies, which have also achieved, in total, more than 230 million euros in public and private financing. He has also created 390 new jobs in areas such as low-emissions technology, biotechnology, advanced mobility, nanotechnology, circular economy or digitization, the company said in its latest 'newsletter'.
Since 2011, the initiative has recorded a 75% survival rate among incubated companies, thus supporting the trajectory of this innovation promoter from Fundación Repsol.
Fundación Repsol Director of Entrepreneurship, Javier Torres . placeholder image, considers the balance "very positive and from the Entrepreneurs Fund we continue to focus on promoting the energy transition by accelerating startups that provide innovative solutions or technological advancements."
In each of its Foundation Entrepreneurs Fund calls, Repsol selects between six and eight innovative technology startups for a one-year accelerated program and, in addition, They receive between 60,000 and 120,000 euros as donations for their development.
In addition, a group of about 50 mentors, ranging from former Repsol executives with extensive experience in business development and active experts from Repsol Technology Lab and from various areas of the company's business, they offer technical and business advice.
The high percentage of survival among accelerated tech companies can be attributed "to the careful selection of 'startups' entering the program," said Torres, who stressed that they had been selected among the nearly 5,500 proposals presented in its ten editions, and "to future opportunities open to them, especially with the validation of their technology in real industrial environments", which has resulted in more than 850 prototypes, concept tests and trials conducted this decade.
Similarly, programs aimed at tech startups in the pre-commercial phase or those that will reach that phase in a year or two, have received global projections over the years and, as such, in their last edition 713 projects have been presented. from 20 countries such as Spain, UK, Canada, USA, Germany or the Netherlands.
Future plans include expanding call coverage in Asia. "This year we have started the socialization in India and Japan," added the manager.
More than 100 startups
Repsol, apart from supporting the innovative startup ecosystem of Fundación Repsol, also has strategic investment fund, called Repsol Corporate Venturing.
Thus, while the Entrepreneur Fund focuses on mentoring technologies that are in an incipient phase, investment funds are focused on detecting technologies that are in a development phase closer to their commercial deployment and with high potential for inclusion into enterprise businesses.
Repsol Corporate Venturing activity intensified in 2016 and since then has had 85 million euros to invest in a five-year cycle. His activities have been realized through accelerated business models in the more than 30 'startups' in which he has invested.
Follow the topics you are interested in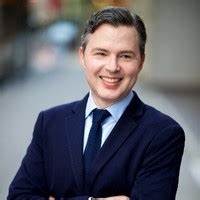 "Problem solver. Proud twitter specialist. Travel aficionado. Introvert. Coffee trailblazer. Professional zombie ninja. Extreme gamer."